Covid Protocol
After thorough planning and study of Government guidelines, we have put together a Covid-19 action plan/risk assessment, a cleaning checklist and new protocols to make your stay as safe as possible for all concerned. Following this Visit Britain as well as the AA have awarded us the following accreditations and thus given us the go-ahead.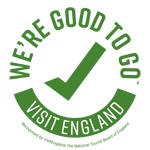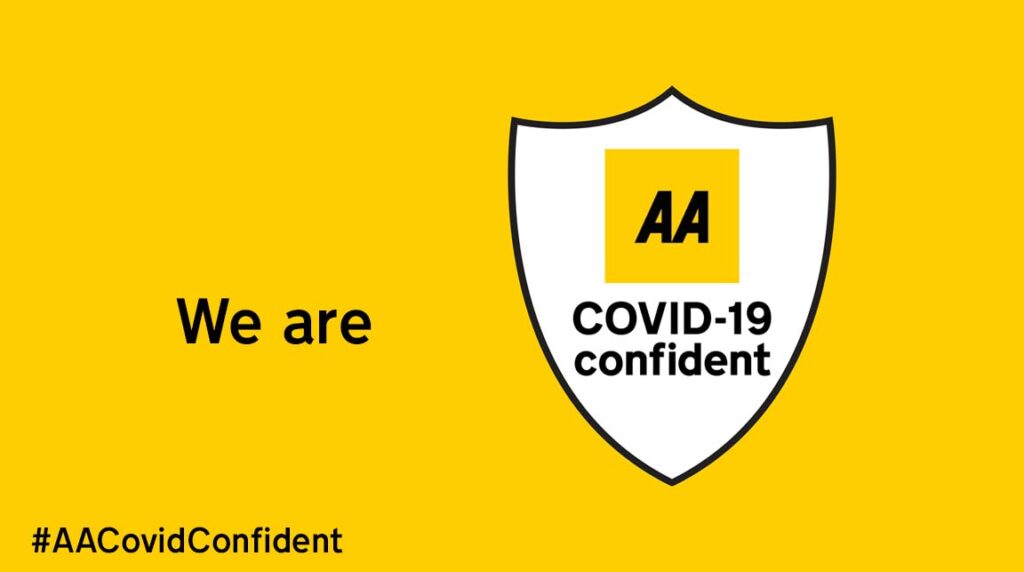 We are working hard to make a safe environment for your holiday here at Anstey Mills Cottages. Therefore there are a few changes that we have had to put in place to allow us more time to clean and sanitise the properties for your stay to ensure the health and safety of us all.
Day of arrival
Your holiday accommodation will be cleaned, sanitised and disinfected ready for your arrival and you will notice the hand sanitiser at the front entrance, this is for you and all your party to use each time you enter your property. Please can you arrive not before 5 pm unless you have been told otherwise.
You will also be advised of your parking space.
Day of departure
The departure time for all our properties is now 9.30 am prompt.
On the morning of your departure can you please put all your bedding and towels in the linen bags provided and leave inside the entrance door and please leave a window/windows open in every room, weather permitting.
During your stay
We ask that you please respect other guests by keeping your party to your designated areas. The bike storage/dryer room is not available, except by prior consent. The field footpaths are all open to enjoy.
If any of your party show any symptoms of Covid-19 during your stay
Guests showing signs of Covid-19 whilst staying at Anstey Mills Cottages are required to inform us immediately and to go for a test at the nearest test centre. The result of this test must be shown to Doris. If positive then the guest must immediately leave if this is reasonably possible. If for any reason that it is not, and self-isolation is required to take place at Anstey Mills Cottages then all fees for all bookings affected by this self-isolation will be borne by the guest.
We hope you will have a pleasant holiday with us but if you have any questions or concerns about your stay, please do not hesitate to contact us.
Home Tel: 01398341329 Doris' Mob: 07909991735
E: ansteymills@gmail.com
---
Accessibility
The following information is designed to make sure that Anstey Mills Cottages meet your requirements. (updated 17. 08. 2021).
Our two self-catering cottages are renovated barns, situated in a farmstead, which is now a non-working farm. One is the end part of a Devon Longhouse (dating back to 1500-1600 in parts), adjoining the owner's home. The other is a thatched cottage within several meters of distance of the main house. Further, there is a big barn with a round-house and courtyard, which are not developed. Both self-catering units have access to the front and rear of the property; have their own private garden and parking spaces.
We have tried to provide as much information as possible in this statement. If you have any queries please do call. We look forward to welcoming you.
Pre-Arrival
Our website www.ansteymillscottagedevon.co.uk gives you lots of information about the cottages and the area
Bookings/enquiries can be made via email, phone, SMS and there is an online booking facility
We provide a detailed map and description leaflet for our visitors, via post or e-mail (pdf).
The nearest bus stop is about 4 miles in Dulverton. There is not a very comprehensive bus system for this area in place, but we are happy to help if possible.
The nearest train station (Tiverton Parkway) is 22 miles away; there are accessible taxis at the station.
You can order your shopping online via Tesco, Sainsbury's, Waitrose or Riverford, by using our postcode (TA22 9RZ) to be delivered to your door (warn them that it is a narrow lane please).
Arrival
Upon arrival at East Liscombe Farm, you will come down a quarter of a mile unmetalled driveway – a bit of a bumpy ride. The lane is a single track with two passing places.
On reaching the buildings, the drive divides. To the left, you pass the long wall of our yard and you will see the farmhouse itself straight ahead. If you turn left then, going along the building, you reach Anstey Mills Cottage, end of the Devon Longhouse. To the right, you pass through the yard along the big barn and reach our Thatched Cottage, beyond.
You are welcome to park outside each cottage or in the yard. Please walk over to the main house to let us know you have arrived. Our door has a Lion head doorknocker. Once you have unloaded, take care that you don't park in front of the field access, as the bridleway goes right through our farm.
The Cottages
Anstey Mills Cottage is accessed over a higher than standard threshold. Once inside, you enter into the hall, which leads into either a utility room and further into a toilet/shower room or into the kitchen. You can access the kitchen as well directly from outside up three steps. From there you have an open doorway into the living room. All these downstairs rooms are on one level.
One flight of stairs brings you to the first floor, where a landing leads to an outside door and via a small bridge into the large sloping garden (semi-enclosed) with garden furniture. To the left, you have one step into the main en-suite bedroom, which is spacious with a king-size bed. The small bathroom has a toilet and shower over the bath. To the right of the landing, again up one step, you reach bedroom number two with two single beds, which can be made into one large 6' bed. Then you have the main bathroom with again a shower over the bath, a bidet and a toilet. Bedroom number three is at the end with a double bed and a futon, which allows perhaps an extra child to sleep there.
At the end of the house, opposite the parking spaces, we have created another sitting area, which is especially nice to catch the evening sun.
Anstey Mills Thatched Cottage is accessed over a higher than standard threshold right into the small kitchen. From here you have four steps to the living/dining room. This area can be divided from the hallway by a curtain, but otherwise, the whole cottage is open plan. Turning left from the kitchen steps you see a flight of stairs leading up to the galleried bedroom. Next to it, a small passage brings you to a second entrance, down one step, and the spacious bathroom with a jacuzzi bath.
Upstairs you have most of the floor taken up by the bedroom: a low level (about 45cm with the mattress) king-size bed and two single futon chairs, that double up as beds for little children…but there is also one toilet and one small shower room. An outside door leads to a large private decking area with a table and chairs overlooking the semi-enclosed garden and adjacent fields. A second sitting area with a bench and table is at the front of the property up a cobbled stone path from the main entrance.
The whole site is nestled into the side of a hill, so although some of the land is level, steeper gradients are inevitable when accessing the gardens.
Both cottages are non-smoking.
Both cottages are fully fitted with hardwired smoke detectors.
Mobile phone reception is difficult due to our position and the thick walls of the properties. F.ex.: 3, EE, O2 and Vodaphone might get a signal outside, Three is available through Wifi-calling.
WiFi is equally temperamental; we are working on improving this and a second phone line is now installed to cater for larger demand (f.ex. Smart TVs in both cottages) – fair usage expected.
We welcome pets by arrangement.
Contact Information
Address:
East Liscombe,
Dulverton,
TA22 9RZ
Telephone: 01398 341329
Mobile: 07909991735
Email: ansteymills@gmail.com
Website: www.ansteymillscottagedevon.co.uk
Hours of operation: Phones – 9.00am -9.30pm all week
Map coordinates: OS: SS88.0/27.7
As you need to find the top of our lane your Satnav might be more accurate with: Latitude:51.033375° Longitude:-3.601724°