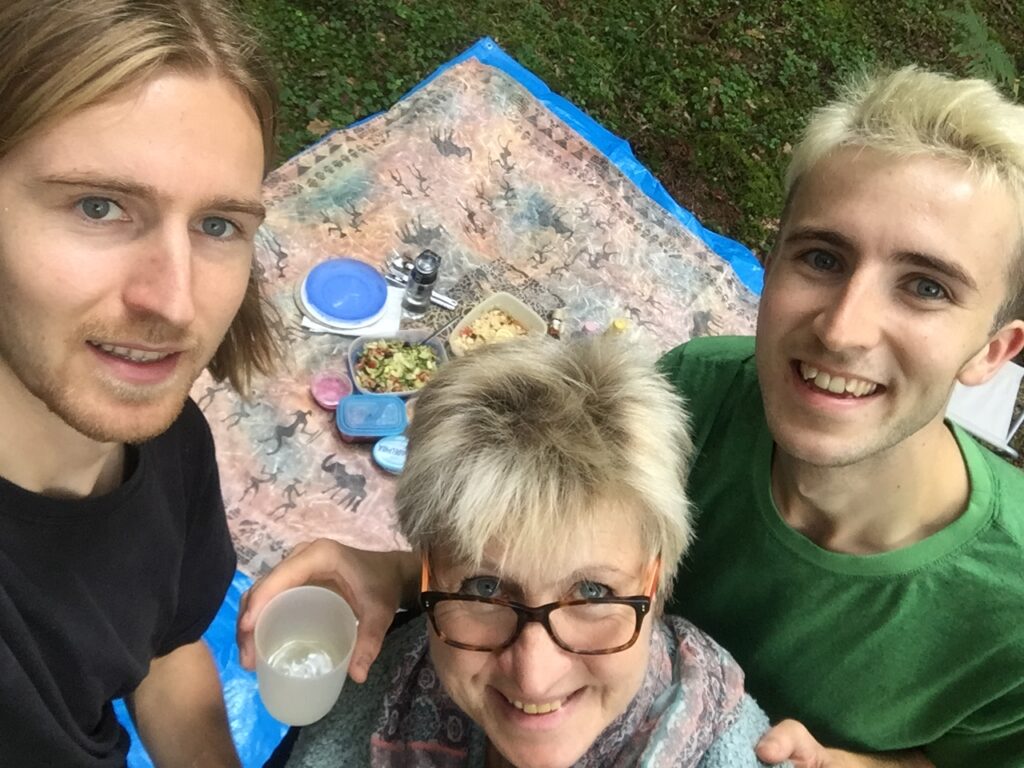 The idea for Anstey Mills Cottages was born out of our love for this place, East Liscombe Farm, a cosy collection of farm buildings on Exmoor, North Devon. Twenty years ago we decided that it was not fair to keep it all for ourselves; that it had to be shared with more people; that the unused farm buildings could provide the base for a wonderful holiday.
I am Doris, German and mother of two: Max and Leo (seen above with me when they took me on a surprise picnic in the woods near the river Barle for my birthday).
Tim, my late husband, inherited East Liscombe Farm in the 70ies from his parents and I joined him there in the 80ies. Peu-a-peu did we transform the old Devon Longhouse and adjacent barns into a home for our intended family and two holiday cottages to make up for the lack of farming income as the land was and is tenanted.
Our sons Max and Leo came along and enjoyed growing up with the freedom to roam the fields, climb through the hedges etc.
Sadly Tim passed away in 2005. His legacy, this beautiful place, keeps us going and both boys are more and more taking an interest to do their bit to help.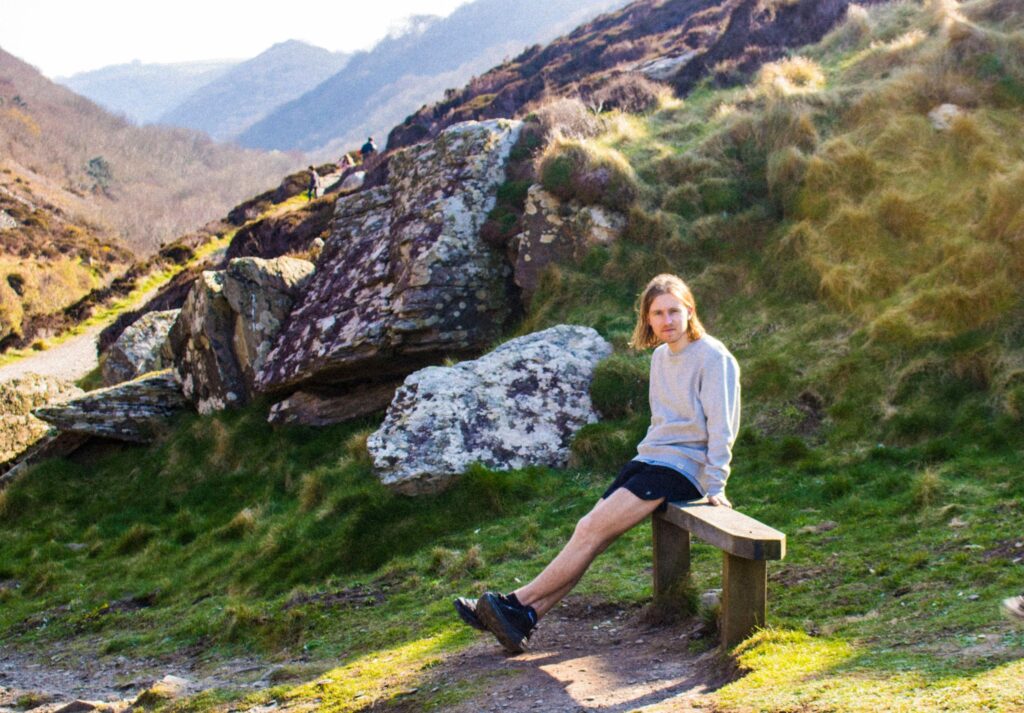 Hi, I'm one of Doris' sons, Max. I am always saying "I am the luckiest person in the world to have this place to come home to". I love staying here for its true peace and tranquillity. The ideal place to get away from it all, where the only noise you'll hear is the birds.
I love to run and think the best places to do so are surrounded by nature and with stunning views. The coastline here is breathtaking for it! Please let me know if you intend to run whilst you're here.
Evenings are best spent all cosied up on the sofa in front of a log-burning fire. I do hope you enjoy your stay here as much as I do. max.ansteymills@gmail.com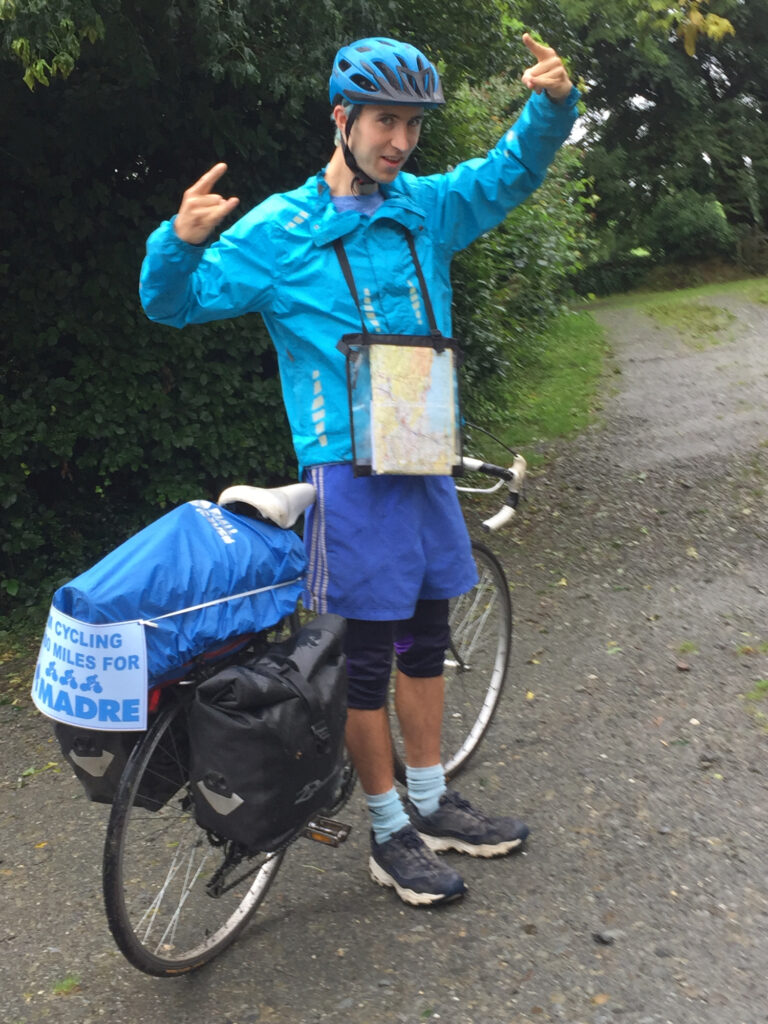 I am Doris' son Leo. I live in Bristol, but I'm often back at Anstey Mills Cottages. I love the Exmoor community and I'm involved in the local Tennis Club and Radio Station https://www.exestream.com/.
The people here are some of the friendliest around – try waving at a stranger and I bet they'll wave enthusiastically back! But be careful, you might get stuck chatting whilst on your way to the beach and miss the best of the sun!
If you would like to play tennis while you are staying with us or if you would like to get in touch for any other reason please don't hesitate to contact me via leo.ansteymills@gmail.com